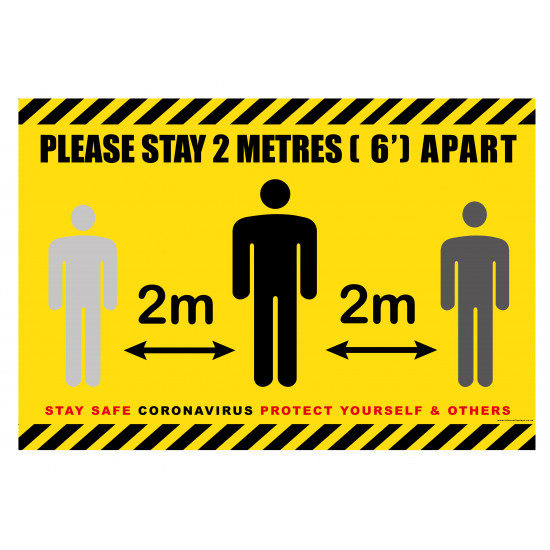 New
Please keep a Safe Distance
Anti-Slip 'Safe Distance' Floor Print

Anti-slip Social Distance Floor Graphics. Printed floor graphic with anti-slip laminate and standard message, profile cut, in 3 sizes: 250mm, 400mm and 600mm.
Easy to apply and later remove, position on the floor around shops and other building to help remind people to keep to the 2-metre rule.
Printed with 'Keep a Safe Distance' message

Ideal for any smooth, hard floor.
Anti-slip laminated
Easy to apply and remove
Available singularly and or in packs of 5
Use Voucher Code 'COVID-19' to get FREE delivery
.

Stock:

In Stock

Model:

Please keep a Safe Distance

SKU:

COVID-10-006

Infocus Displays Ltd